Working at Merrie Monarch in Hilo.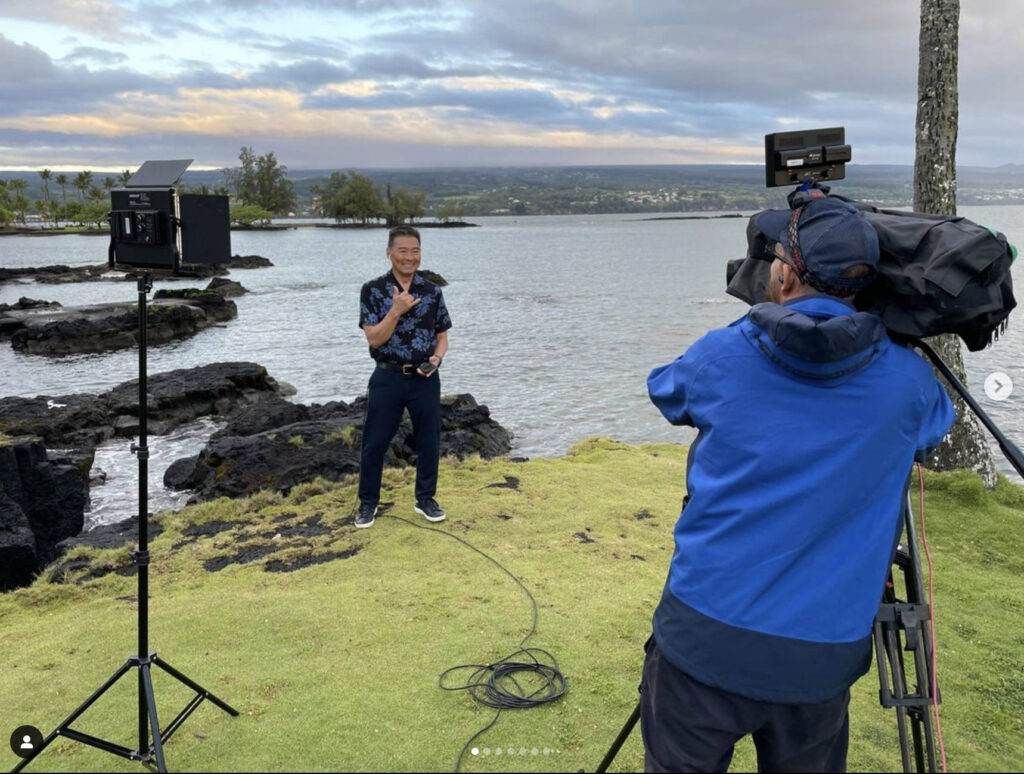 This month was the 59th annual Merrie Monarch Festival. Merrie Monarch is one of the largest Hula festivals worldwide and definitely the biggest event to happen annually in Hilo town. Hilo is a charming port town on the East side of O'ahu. If I was going to live on the Big Island, Hilo would definitely be a top spot to consider.
We were there for a total of 4 days and I was doing live weather hits every ten minutes from 5am – 830am. Then i'd go to the stadium where they were having the hula competition and do some live hits. Was a lot of work but overall a good experience.
I came back with a fever and thought I made have got COVID but took a test and it turned up negative. Probably just had a fever from overworking and travel. Was a good experience overall but I am not in a hurry to go back to Hilo for work purposes.